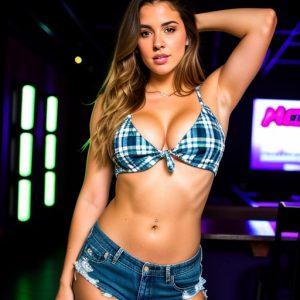 Daily Buffet
It doesn't get better than FREE! Visit us at Dallas for our free lunch buffet, served Monday – Friday from 11am till 2 pm and at 4pm-8pm. What's the catch you ask? Nothing. Nada. Just come in; the meal is on us. At Baby Dolls, we'll satisfy all of your appetites, whatever they may be.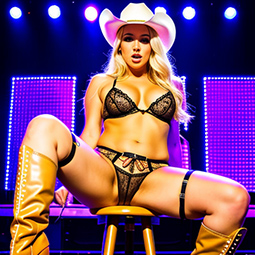 VIP BBQ Buffet
Meet us at Baby Dolls Dallas on the 3rd Wednesday of every Month for the BBQ VIP Treatment. from 11am-midnight enjoy delicious BBQ Station with all your favorite foods such as BBQ ribs, chicken and more. Grab $2 well drinks & Beers from 4pm-8pm.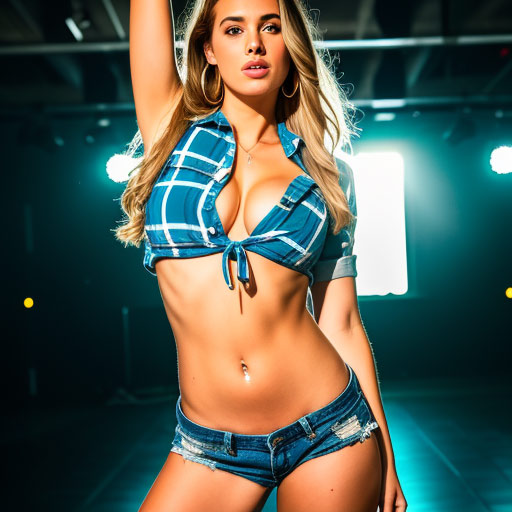 UFC & Local Sports
Baby Dolls is the #1 choice for Dallas sports viewing, airing all the local and PPV sporting events. Watch over 70 TVs located throughout the club. While other sports bars in Texas might just air a few bandwagon teams or games, you'll be able to catch all the action at Baby Dolls.
Baby Dolls | Gentlemen's Club & Strip Club in Dallas Texas
Baby Dolls Saloon a top rated Texas gentlemen's club that's here to show you a sexy good time. You've heard of Southern hospitality, but at Baby Dolls, we truly take it to the next level.  Enjoy unadulterated views in our 23,000 square foot entertainment complex.
Indulge in Red-Hot Entertainment  
When you're on the hunt for the best strip club Dallas has to offer, the first order of business is finding a spot where the ladies are as beautiful as they are talented – and that's Baby Dolls Saloon. Our topless dancers are known not just for their smoking hot good looks, but also for their ability to turn up the heat with jaw-dropping stage shows and lap dances.
Wet Your Whistle at Our Fully-Stocked Bar
Pick your poison at the Baby Dolls bar, choosing from an impressive line-up of beer, wine, and liquor – we'll keep your glass full and your night exciting.
Satisfy Your Appetite with a Homestyle Meal
Do you wish you could combine your favorite restaurant with a first-class strip club? Baby Dolls Dallas has you covered where you can order up a delicious meal packed with plenty of Southern flavors.
Light Up the Night with a Fine Cigar
With a luxury cigar in hand and a sexy, topless lady in your lap, you'll truly be living the good life.
The Ultimate Dallas Party Venue
Are you planning to round up your crew for a good, old-fashioned night of partying? Baby Dolls is happy to host your next event, no matter what you're celebrating. Here, you can raise a glass to a big birthday, long-awaited promotion, upcoming wedding, or even divorce – there's no occasion too big or small.
Plus, our strip club party packages make it easy to pull off an event of epic proportions without investing a ton of time or money.
Join the Baby Dolls Team
Working or performing at Baby Dolls Saloon offers the best of both worlds: a fun, exciting work environment with a close-knit team and the potential to make great money and enjoy a solid career. Whether you can see yourself on stage or would prefer to be one of our important support staff, at Baby Dolls, everyone is invited to the party.
Browse current strip club jobs in Dallas at Baby Dolls Saloon here
Socialize With us at Dallas
ADDRESS:10250 Shady Trail, Dallas, TX 75220
HOURS: Mon-Sat 11am-2am | Sun 12pm-2am
PHONE (214) 358-5511